5 Reasons Why A Rebound Relationship May Be Just What You Need
Guest Post by Terry Gaspard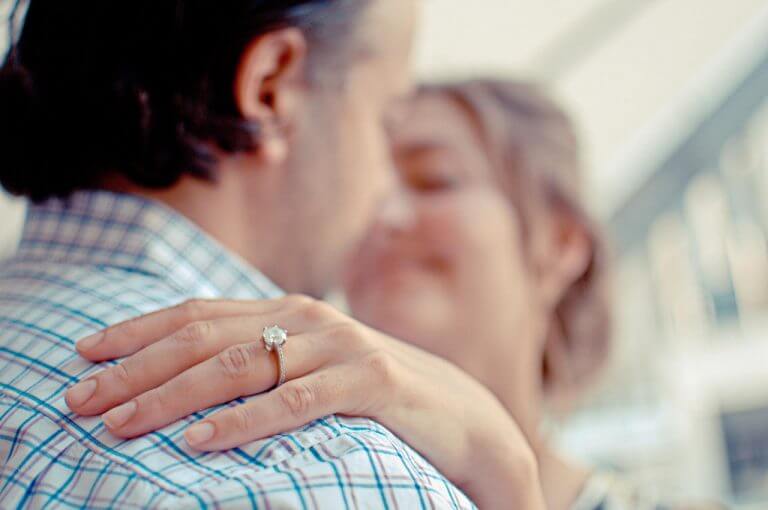 As a newly divorced woman with two school age children, I plunged into a rebound relationship with someone who provided solace, companionship, and emotional and sexual intimacy. Since neither one of us had healed sufficiently from our recent divorces, the relationship ended after six months.
While we weren't ready for a commitment, my ex-boyfriend helped me overcome my challenging divorce and gave me self-confidence. This relationship helped me to get over my anger at my ex-spouse and move on with my life. It was a good opportunity for me to test out dating someone very different from my ex and allowed me to have fun and feel passion.
Truth be told, most experts believe that if you are newly divorced, you probably aren't ready to leap headlong into a romantic relationship. The chance of a rebound relationship having long-term potential is slim because it will take time for you to heal from your breakup so that you don't bring baggage into your new relationship.
However, even though here are many reasons why rebound relationships rarely last, they can serve a purpose. There are certain situations when dating soon after divorce can be beneficial.
In my case, my rebound relationship was a reminder that I was desirable and capable of having passionate feelings that had been dormant for many years. What I learned was that it was okay to let go of my past; and give myself the pleasure and joy of new love.
On the down side, while most rebound relationships don't do any permanent harm, they can postpone the recovery process. In other words, escaping by means of a rebound relationship can prevent you from gaining self-awareness about the reasons your marriage ended and the lessons you need to learn from it.
Consequently, getting involved in a rebound relationship can be a risky proposition. If you're feeling lonely after divorce, it's easy to fall for someone before you're truly ready to begin dating again. It makes sense to explore the reasons why rebound relationships should be avoided. On the other hand, dating several different people casually can give you the opportunity to figure out what type of partner you need to thrive.
Trying out new relationships can be less risky if both partners are honest with each other about their goals; and don't see the partnership as long-term. If you decide to start dating within the first year after your divorce, do your best to have an open conversation with your new partner about your objectives and attempt to have realistic expectations of yourself and others. 
5 reasons why a rebound relationship may be right for you:
It can help you ease the transition from married to single life. But it's only true if both parties go into the relationship with realistic expectations – knowing the boundaries and the other person's intentions.
It can provide solace, companionship, and intimacy. Newly separated and divorced people are usually feeling pretty lonely so you're probably not ready to engage in a long-term relationship. But a fling may be just what you need to help you recover.
It can help you select a partner who is a good match for you. Many people end up picking a partner who has similar characteristics to their ex-spouse. Consequently, you may need to date several people before you find someone who is a good match for you. You can also figure out what you don't want.
It can give you self-confidence and help you feel more desirable. A breakup can temporarily damage yourself-esteemand it's important to build your confidence before you enter a committed relationship again.
Sometimes a rebound relationship works out! In certain cases, especially if you are over 30 and know what you want, a rebound relationship may be fertile ground for a successful long-term relationship.
Some experts would argue that a rebound relationship is a good way to give the newly divorced person a boost of endorphins (to elevate their mood) and to increase their self-esteem. Further, a new relationship can help someone cope with a variety of emotions including confusion, anxiety, anger, regret, betrayal, and sadness.
If you go into a rebound relationship with your eyes wide open, you stand a better chance of recovering more quickly if it ends badly. You're also less likely to repeat any dating disasters. Being cautious as you proceed into the dating world post-divorce will serve you well in the long-run!
Follow Terry on Twitter, Facebook, and, movingpastdivorce.com. Terry's award-winning book Daughters of Divorce: Overcome the Legacy of Your Parents' Breakup and Enjoy a Happy, Long-Lasting Relationship is available on her website.